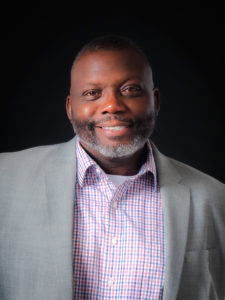 Dr. Wayne T. Richards, D.Min, M.Div. is a revered spiritual leader, seasoned minister, and passionate advocate for deliverance and freedom in Christ. With decades of experience in ministry and a deep understanding of the supernatural realm, Dr. Richards has dedicated his life to equipping individuals with the tools and knowledge needed to experience spiritual liberation.
Dr. Richards earned his Doctorate of Ministry (D.Min) and Master of Divinity (M.Div) from New York Theological Seminary, where he specialized in biblical studies. His academic background, combined with his unwavering faith and devotion to God, serves as the foundation for his impactful ministry.
Throughout the years, Dr. Richards has witnessed countless individuals burdened by spiritual oppression, shackled by chains that hindered them from living out their true purpose. Fueled by a deep desire to see individuals set free, he founded Deliverance Chronicles, a ministry dedicated to proclaiming the power of deliverance and guiding individuals toward their victorious destiny in Christ.
Through Deliverance Chronicles, Dr. Richards has conducted numerous conferences, seminars, and training sessions on deliverance and spiritual warfare both domestically and internationally. His teachings have empowered multitudes of people to embrace their spiritual authority as children of God and boldly confront the works of the enemy.
An engaging and insightful speaker, Dr. Richards has the unique ability to simplify complex spiritual concepts and make them accessible to all. His delivery is marked by compassion, wisdom, and a genuine love for others, fostering an environment where individuals feel safe to share their struggles and embark on their personal journey toward deliverance.
In addition to his speaking engagements, Dr. Richards is also a prolific author. He has penned several books on deliverance, spiritual warfare, and cultivating a victorious Christian life. His writings provide practical guidance, biblical insights, and encouragement for those seeking freedom from spiritual bondage.
Dr. Wayne T. Richards is a devoted servant of God, committed to seeing lives transformed and captives set free. Through Deliverance Chronicles, his ministry continues to impact and inspire countless individuals to walk in the fullness of their God-given identity, experiencing the abundant life that Christ has promised. With great humility and unwavering faith, he remains a beacon of hope, pointing others toward the deliverance and breakthrough found in the loving embrace of our Heavenly Father.