We are Overcome by the blood of the lamb and the word of our Testimony.
Welcome to the Testimonial Page of Deliverance Chronicles! Here, we celebrate and share the powerful stories of individuals who have experienced freedom and deliverance through the resources and teachings provided by our ministry.
In this digital space, you will find inspiring testimonies from people who have encountered the transformative power of God and walked through their deliverance journey with His guidance. These stories are a testament to the faithfulness and mercy of our loving Heavenly Father.
We believe that testimonies have the power to encourage, edify, and bring hope to others who may be facing similar struggles. By sharing these stories, we aim to showcase God's faithfulness and draw attention to His ability to set people free from bondage, oppression, and spiritual warfare.
We desire to provide a platform where individuals can openly share their personal experiences, breakthroughs, and encounters with God. Each testimony serves as a reminder that there is always hope and healing available to those who seek it.
We invite you to explore the testimonies shared on this page and be encouraged by the stories of ordinary people who have found extraordinary freedom in Christ. Whether you are facing challenges in your spiritual journey, battling against strongholds, or seeking guidance in your deliverance process, we hope these testimonials inspire you to seek God's deliverance and experience the life-changing power of His love.
We encourage you to check back regularly as new testimonies will be added to this page. If you have a testimonial you would like to share, please contact us. We would love to hear your story and consider featuring it on this page to bring encouragement and hope to others.
Thank you for visiting our Testimonial Page. May you be inspired and empowered through the stories of God's incredible work in the lives of His people. May they serve as a reminder that when we surrender to Him, breakthroughs and freedom are possible.
I am thankful for the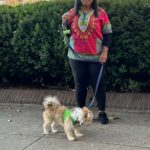 I am thankful for the blessings of God over my life and my family
Dr. Wayne T. Richards
My testimony is that when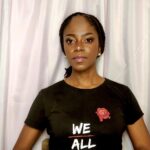 My testimony is that when you take care of God's business, He will take care of yours. I resigned from a secular Job August 24th, and was led to join the 21 day fast in September.
Since praying with Deliverance Chronicles from September, I have received many breakthroughs , including favor in my Financials. Since September I received checks in the mail, people sowing into my life. Someone paid for 2 months of my daughter's tuition ($3,301.20) .
Then I was led to join Deliverance Chronicles for the 31 days midnight prayer for October. I recieved funds to help an Orphan in Pakistan for eye surgery and my daughter got hired for a new job. ALL Glory to God. When we seek the kingdom God first and his righteousness all these other things be added unto us.( Matthew 6:33).
I am grateful for Dr. Wayne and Deliverance Chronicles family.
"We all we got"
Grace and peace,
Fostena Wright
Fostena Wright
Being on the midnight prayer
Being on the midnight prayer calls have been life changing. God truly speaks through Dr. Wayne and the Deliverance Chronicles team.
As believers, it's important to be yoked with people that are sold out for Jesus. (2 Corinthians 2:17)
Deliverance Chronicles is a welcoming community and I'm thankful that God lead me to this ministry of doers and not hearers only. Faith walkers and not just talkers. (James 1:22, James 2:26)
Blessings,
April Atkins
April Atkins
The Deliverance Chronicles Ministry has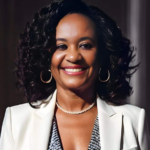 The Deliverance Chronicles Ministry has tremendously changed my life by helping me to get free of the demonic oppression that I have encountered from many years
As a former cult follower of Satan's Counterfeit Religious System, ( Jehovah's Witness, Catholicism, the Worldwide Church of God, New Age,with ties to Islam), the work of sanctification, deliverance and inner healing has been quite extensive & necessary for me. Like the peeling of an onion, I am progressively becoming more free.
Dr. Wayne Richard's ministry is MORE THAN DELIVERANCE! Believers are being equipped, taught,trained, healed and delivered to fulfill their God-ordained assignments.
His website is a dynamic resource center of information of prayers and teaching that can help to accelerate your deliverance.
If you want to be delivered and set free, this is the place to be!
Hortense Jackson
I met Dr. Wayne here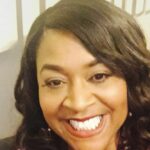 I met Dr. Wayne here on clubhouse about 2 years ago, he has truly been a blessing to me. I have always felt rejected and Dr. Wayne always made me feel accepted. I am here to grow, to learn and to be a blessing. I absolutely admire how he loves his family. Thank Ericka for allowing your husband to do all that he does for the Kingdom of God. You are an amazing women of God. I love you both!
Deshawn Sheffield
The last few nights of
The last few nights of 31 days of War deliverance for the month of October was amazing! It has been powerful and eye opening to me. From revelations in prayers with the Prophetess Fostena. The deliverance video of a warlock shared in Dr. Waynes WhatsApp group with all its confirmations and last nights fire released by Prophetess Majorie. No way will I be the same in my thoughts. I will stand ten toes down for the word that the Holy Spirit releases. I will die each day in his refinement. God is good and faithful 🙌🔥
Stay encouraged and Blessed Saints.
Alex
I want to say thank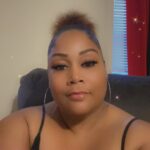 I want to say thank you so very much to Dr.Wayne because out of the now going on 3 years that we have meet you have been the best role model ever. Thank you for understanding me when I couldn't understand myself because I didn't know what God was doing to me or why he wanted me when people didn't want me. You helped me to understand that God had already called me I just had to realize that I was worth his love and time too so thank you so much for all you do and for your Beautiful Wife sharing you with so many people even when she don't want too I appreciate an love her too 💜💜❤️❤️💙💙. So now that I know who I am and who's I am this Prophet is ready to do all that God has called me to an to True to it . I love y'all Dr.Wayne 🤗
Monica Jackson
Deliverance Chronicles ministry has been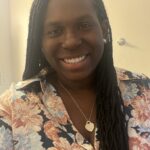 Deliverance Chronicles ministry has been such a blessing to my life. The Lord has used Dr. Wayne to pour in not only to me, but to many others. Dr. Wayne has put many things in context concerning the Kingdom of God which have allowed me to learn, understand and grow in the things of God. I am so thankful for this ministry and Tru Fam! God is/will definitely continue to get the glory!
Symiria Harris
Greetings Saints, I leave my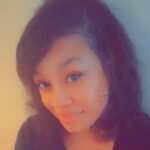 Greetings Saints,
I leave my testimony with you. The most recent 31 days of prayer and fasting changed my life in a few ways. I received healing in my body, heart, kidney , liver and I feel lighter after the last 31 days of prayer and fasting during third watch. The prayers prophetess Marjorie blessed us with was phenomenal. During the 31 days my car was on its last leg, literally. Dr Wayne prayed, within a week or so, I was blessed with a new car, paid in full 🙌 I thank God to be among the saints who are teaching and pouring out. I am taking notes and aspire to strengthen my prayer life and walk closer to the Lord. I am not the same. All praise to Yeshua Hamashiach. To God be the Glory.
Sabrina Smith
God connected me to this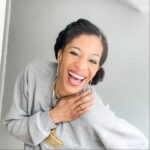 God connected me to this ministry at the right time! In September I started joining some of the prayer calls with Dr. Wayne and his community and continued on though October. My husband and I had a major financial breakthrough. But something else happened.
I hadn't realized it, but my trust level with "spiritual" men was very low. I listened and watched how Dr. Wayne so graciously and lovingly encouraged men and women to allow for God to use them to speak to the others in the community about what they were hearing and seeing.
He demonstrated the heart of God in allowing for them to learn and grow. He and his team make sacrifices to equip and empower believers to fight back as they seek and help others seek deliverance in their lives.
This ministry is clearly about God, not about man and is so impactful and carries so much weight. I'm so glad I stumbled across Deliverance Chronicles!
Kellee Williams
As they did deliverance i
As they did deliverance i was set free eand also as he taught about tithes i was set free i went to spit up in the trash can,alot of burping and yawning,Haleluyah Praise God
Kristal Aguirre
Dr. Wayne taught an EXCELLENT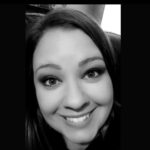 Dr. Wayne taught an EXCELLENT class on deliverance! It reinforced some things I already knew, but he blew my mind with fresh revelations that I wasn't aware of too! He is full of Godly wisdom and he is hilarious to top it off!
Holy Spirit pulled me out of some places I felt stuck, frozen in fear and self condemnation!
God bless this ministry!
Aubrey Gamble
I took Dr. Wayne's deliverance
I took Dr. Wayne's deliverance training. It was awesome. I learned so much about delivering people and myself. Dr. Wayne gave great information and taught the Word in a way everyone could understand. He dissected scriptures to help us understand the true meaning of the passages. The Holy Spirit was present, and I know I was delivered. I feel the change.
Dr. Shavon Leach
Deliverance Chronicles has been a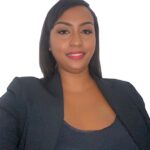 Deliverance Chronicles has been a blessing to my life and has become my family, l was struggling in many areas of my life coming under immense spiritual attacks, trying to complete a degree, my health under attack. Then Dr Wayne T Richards called his team together and I went through a mighty deliverance where I was set free in so many ways. I have now graduated with a business degree, my health has been restored.
I have learnt so much from Deliverance Chronicles teachings. May God continue to bless and use this ministry.
Michelle Palmer- Scott
Essex, England UK
Michelle Palmer-Scott
I was waiting in excitement
I was waiting in excitement for the Deliverance training today, and I must say I am not disappointed. It was very informative, good nuggets and constructive ways to do deliverance. I appreciate Dr. Wayne/ my big brother for giving me the opportunity to attend this class , much thank 😊. God bless you and lovely wife..🙏🙏🙏
Amrol C-C
I took the deliverance class
I took the deliverance class Nov 11, 2023
It was a blessing I received deeper revelation to questions I had been asking the Lord about in my prayer time! Very thankful 🙏
Veronica Gonzales
Thank you DR. Wayne Richards
Thank you DR. Wayne Richards for your power packed, concentrated resources helping the body of Christ in the acceleration of the giftings of being demon slayers ,thank you for being humble leading people to Christ to maintain their own freedom & deliverance relying upon the Holy Spirit not leading people to yourself that you put God before money your desire to see the world delivered and set free. Thank you
MargaretMary Feeley
Good Morning so I have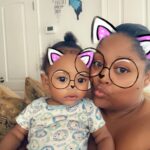 Good Morning so I have been asking God to deliver me from everything that wasn't him so on Sunday when I was shaking when I was getting pray an I couldn't understand why. Well this Morning God told me it was the Childhood Trauma because I was ready to be free 🙌🏽🙌🏽🙌🏽😭😭😭
Thank you Jesus!!!!!
Monica Jackson
I truly thank God of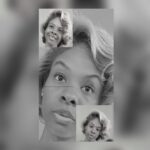 I truly thank God of our Lord Jesus Christ for gifting the body of Christ Dr. Wayne T. Richards & Deliverance Chronicles 🙏🏽🙌🏽. Glory be to GOD!🙏🏽🙌🏽😊
The Holy Spirit led me on a fast, I didn't know how long I would be on the fast as I was waiting to hear HIS timing. During this fast I was in constant repentance, bawling (not crying) asking the Lord to deliver me from myself, to deliver me from impurities, to deliver me from my ancestors curses, to purify my heart and so on because I needed to see changes in my life and my walk with God.
It's good to have friends in Christ because on day 6 of the fast I was talking to my friend Carol and she told me she had been going on a deliverance platform on YouTube at 12 midnight. (Thank GOD for YouTube, Facebook, Instagram, TikTok, the internet 😊🙏🏽)
God and I alone knew I was on a fast and that I was bawling out to HIM for deliverance and so I grilled her for more information and decided to join the platform too.
I confess I was little hesitant, wanting to protect myself because we Christians got be careful who we allow to speak into our spirit and I was very vulnerable at the time. I knew my friend wouldn't intentionally steer me wrong but I had to be careful. I prayed and asked Holy Spirit to cover me and sealed me with the blood of Jesus and not let me receive any spirit that is not of HIM.
My GODDD, let me shout, OUR GOD IS AN ON TIME GOD 🥹, the information being poured out by Dr. Wayne and the team, Bishop Zimmerman, Prophetess FOSTENA, G Renee on how the devil has been oppressing our lives through accursed items, trauma from your past, the marine kingdom and so much more was all new news to me 😳. We also received teachings and strategies on how to maintain our deliverance and that was also mind blowing because that information was new to me.
I knew a little about deliverance but this information and revelation was on a different level. When people shared their oppressions on the platform and Dr. Wayne started to help them, demons would manifest and speak and he would cast them out and the persons were set free. I was in awe of God, I felt like I was in a different world and wondering if this was really real but it was because I saw it with my own eyes. Jeesshh 🥲, so much in God and HIS servants yet to be revealed.
For years I knew I needed deliverance and was asking God why I am not seeing what the Apostles did in Acts being actively done in all our churches today and God answered my prayer with Deliverance Chronicles. I also asked Holy Spirit to show me Dr. Wayne's heart and I can see that he really does have his heart and soul into seeing God's people delivered and set free.
My deliverance journey has began and, I feel lighter and I have applied the teachings and strategies to my life as I'm more aware of the devils schemes and I do look forward to me looking more like Jesus and pleasing HIM. Hallelujahhhhhhh Amen🙌🏽
Please beloved, I urge you to book your deliverance session today or as soon as you can, read the prayer points, find the teachings on YouTube, Instagram, Facebook and TikTok and begin your journey to freedom in Christ Jesus.
Love unuh and walk good 😊 (Jamaican patwah language)
Appoloni Coleman
I have a Testimony, I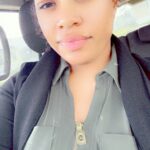 I have a Testimony, I apologize this is lengthy, stay tuned 🙌🔥
A year ago October 2022, the Lord revealed Deliverance Chronicles ministry, as I was searching online to learn more about Deliverance. I was searching for the truth, I knew something was wrong. I signed up for deliverance and counseling. I had three one on one Deliverance sessions with Dr. Richards and his team and attended a plethora of Mass Deliverances, including Midnight War cry and many counseling sessions with Dr. Richards himself. Man I can tell you my life has changed exceedingly. I was living in sin, had anxiety and knew I needed help. The first deliverance session I was delivered from much demonic oppression. The first session I could feel the chains falling from my body, it was the first time I experienced an Angel, I could sense the Angel above my head assisting with my Deliverance session. The second or third Deliverance I was delivered from Anxiety, my entire life was fear due to trauma, poor choices, getting tattoos and sexual immorality, drinking alcohol, obesity and being an adopted child. The second or third Deliverance many demons manifested and one that stood out was the one that came through a tattoo I received when I was younger. The evening following the third deliverance session I was able to see the Angels in my home. Fast forward to recently, I worked in mental health feild for 5 years, many things began to happen at my workplace i did not agree with due what I have learned here with Deliverance Chronicles. I made the choice to resign from my position, went and obtained another job doing assessments for the same company. They attempted to write me up for using my Paid Time Off, I had enough, I quit the same day. I met with Dr. Richards for a routine counseling session and we prayed together that I would receive a position working Telehealth as I desire due to my personal responsibilities. I am proud to say after a brief period of time, something supernatural occurred, I received a call from the owner of a agency near my home who I briefly chatted with for 10 minutes about my experience and credentials. As soon as we got off the phone the owner of the agency called his secretary and advise she call me same day to set up interview for counseling position. During the call with secretary she asked what I needed from the agency and what were my requirements set up an interview for the next day. I completed interview at 10 am and 11 am the owner text me and stated he had an offer for me and wanted to speak with me prior to drafting offer letter, he asked me what hourly rate was good for me, he asked if I wanted to be contracted in or as am employee with benefits, he gave me options y'all. I was able to negotiate within the hour he text me and stated he sent offer letter to my email as discussed and if I needed to make changes I could call him to discuss. This is not common in the mental health feild. I have a job offer on my terms 🤯I know this was my Father's work in my life 🥹🥹I made this testimony detailed as possible to testify to the fact God is in the details. I have not walked this close with God my entire life and I know it is just the beginning. I am grateful to God for his mercy, grace and blessings. He is so faithful. Hallelujah he has showed up and showed out in my life in a MAJOR way. All praise to Yeshua Hamashiach 🙌🔥🕊️I am thankful to Dr. Richards and his whole team and the labor they put into others. I can't wait to learn more I can't wait to continue to walk closer and closer to the Lords. A year ago I would not have shared details of my life with others. I'm free, I'm free, Freedom feels amazing. I pray that I can assist and counsel as many as I can, it is the reason I live, hallelujah 🙌 🔥🕊️💃
Sabrina