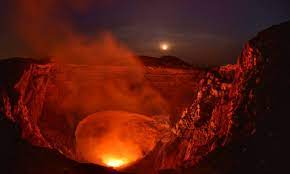 Today we talk with Prophetess Shellorrey O'kelley of Kairos Kingdom Ministries about what God revealed to her about the bowels of hell and the divine edict that has the enemy releasing what he has stolen or taken because of our ignorance. I had not heard of the courts of Heaven until I heard Robert Henderson. I agree with Robert Henderson on almost every point except when he says the Tithe speaks in heaven, THE tithe cannot speak in heaven because it is of an old covenant and old priesthood. I disagree because of what the scriptures say about when God is obligated to honor your giving based on your giving.
Proverbs 19:17
He that hath pity upon the poor lendeth unto the LORD, and that which he hath given will he pay him again.
Based on this scripture this is when Heaven has to respond in a reciprocatory way. Because you've given in the vain in which God says He has an obligation to repay.
When we look at Scriptures in an effort to find Judicial illustrations of the Court of heaven. Let us look at these examples.
Mathew 18:18
18 Verily I say unto you, Whatsoever ye shall bind on earth shall be bound in heaven: and whatsoever ye shall loose on earth shall be loosed in heaven.
This is judicial language Let us look at the word BIND – deo to tie, to be in bonds Occurs 48 times in the bible
Matthew 5:25
25 Agree with thine adversary quickly, whiles thou art in the way with him; lest at any time the adversary deliver thee to the judge, and the judge deliver thee to the officer, and thou be cast into prison
This illustration is saying when the accuser of the brethren makes a factual accusation that the appropriate activity is to repent by agreeing to your sin. Therefore he cannot use the accusation to get a judgment against you
The word Adversary means one who is against your rights Antidikos in the Greek
Daniel 10:9
9 I beheld till the thrones were cast down, and the Ancient of days did sit, whose garment was white as snow, and the hair of his head like the pure wool: his throne was like the fiery flame, and his wheels as burning fire.
This scripture illustrates a judgment seat thrown being put in place
Zechariah 3:1-8
3 And he shewed me Joshua the high priest standing before the angel of the Lord, and Satan standing at his right hand to resist him. 2 And the Lord said unto Satan, The Lord rebuke thee, O Satan; even the Lord that hath chosen Jerusalem rebuke thee: is not this a brand plucked out of the fire? 3 Now Joshua was clothed with filthy garments, and stood before the angel. 4 And he answered and spake unto those that stood before him, saying, Take away the filthy garments from him. And unto him he said, Behold, I have caused thine iniquity to pass from thee, and I will clothe thee with change of raiment. 5 And I said, Let them set a fair mitre upon his head. So they set a fair mitre upon his head and clothed him with garments. And the angel of the Lord stood by. 6 And the angel of the Lord protested unto Joshua, saying, 7 Thus saith the Lord of hosts; If thou wilt walk in my ways, and if thou wilt keep my charge, then thou shalt also judge my house, and shalt also keep my courts, and I will give thee places to walk among these that stand by. 8 Hear now, O Joshua the high priest, thou, and thy fellows that sit before thee: for they are men wondered at for, behold, I will bring forth my servantÂ
Righteous Judge
The righteous judge does not judge according to the laws of Moses?
Righteous Judge
Luke 11:1-13 KJV
And he spake a parable unto them to this end, that men ought always to pray, and not to faint;2 Saying, There was in a city a judge, which feared not God, neither regarded man:3 And there was a widow in that city; and she came unto him, saying, Avenge me of mine adversary.4 And he would not for a while: but afterward he said within himself, Though I fear not God, nor regard man;5 Yet because this widow troubleth me, I will avenge her, lest by her continual coming she weary me.6 And the Lord said, Hear what the unjust judge saith.7 And shall not God avenge his own elect, which cry day and night unto him, though he bear long with them?
Let's talk about how we got here. I heard Tiphani Montgomery talk about the keys of Access for 2022 and it resonated in my spirit. But the revelation really predates any of this. In doing a deliverance session I confronted a demon about the thief. "He said I was owed a substantial amount of money and it was subsequently given to the Queen of the Coast as a ruling spirit in the marine kingdom. In coming to that revelation I prayed and asked the Lord to reveal to me about regaining my resources.
That very night I went to bed. I had a dream where I looked outside and saw a group of thieves had gained access to my car and proceeded to remove the contents of my vehicle. I heard a voice like Denzel Washington that yelled a line for the movie training day. "I am going to put a case on all of you†without the expletive. God has such a way of bringing revelation in your context, I digress. Right then and there I knew when it comes to our possessions being stolen, In order to get it back, it must be a judicial maneuver.
Proverbs 6:31 KJV
31 Yet when he is found, he must restore sevenfold;
John 10:10 KJV
10 The thief cometh not, but for to steal, and to kill, and to destroy: I am come that they might have life, and that they might have it more abundantly.
So, therefore, tonight we will petition the righteous judge to get a release on embargoes against the people of God
About Author