Is there blood crying out against us?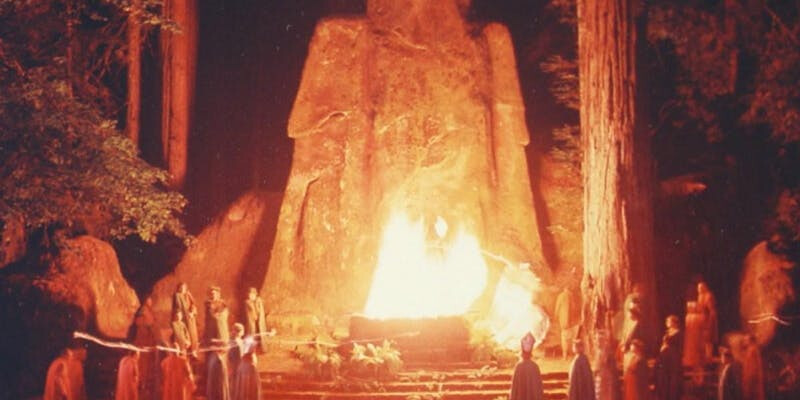 Blood Guiltiness
How did we get here? There are many instances in the world where sin issues are debated and primarily not by people looking for the truth but by those who want to remain in their current state of carnality.  We at Deliverance Chronicles, under instructions from God, are charged with the destruction of dangerous fallacious ideologies and provide truth to pull people out of error.  Anywhere there is error or deception, there are demons or strongholds.Â
            2022 has been the year of revelation, and I believe in getting manifestation, revelation must first occur.  These revelations are essential in acknowledging the spiritual impediments to our manifestation. Very simply, it is Blood guiltiness, or there is blood testifying or speaking against us; we will explore with the influx of people requesting deliverance. We have been blessed to come across many instances where during these sessions under the Sovereign Authority of the Lord Jesus Christ, clarity and strategies of the kingdom of darkness are revealed.Â
Jesus speaks to Demons.Â
Mark 5:9-13
  9 Jesus asked him, "What is your name?†And he said, "My name is Legion, for we are many.â€Â  10 He begged Jesus repeatedly not to send them out of the region.  11 There on the hillside, a great herd of pigs was feeding.  12 And the demonic spirits begged him, "Send us into the pigs. Let us enter them.â€Â  13Jesus gave them permission. So, the unclean spirits came out and went into the pigs. Then the herd rushed down the steep slope into the lake, and about 2,000 were drowned in the lake.Â
            In the past week, in a series of deliverances as we navigated the process, in one session, the demon of Molech Manifested, as Molech was one of the ruling spirits we encountered while doing this session, after holding the spirit at oath and compelling it to reveal the legal right which allowed the spirit to oppose us. It said, "She took the Plan B pill†which established the legal right for this spirit to gain entrance.  Molech went on to say that all forms of contraceptives, Condoms, birth control, rhythm method, and masturbation impede the process by which God has created for humanity to flourish and multiply (Genesis 1:28 Genesis 9:7)Â
Let's discuss who Molech is
Molech is the God of human Sacrifice
The Phoenicians were a loosely gathered group of people who inhabited Canaan (modern-day Lebanon, Syria, and Israel) between 1550 BC and 300 BC. In addition to sexual rituals, Moloch worship included child sacrifice or "passing children through the fire.†It is believed that the idols of Moloch were giant metal statues of a man with a bull's head. Each image had a hole in the abdomen and possibly outstretched forearms that made a ramp to the hole. A fire was lit in or around the statue. Babies were placed in the statue's arms or the hole. When a couple sacrificed their firstborn, they believed Moloch would ensure financial prosperity for the family and future children.
Moloch/Molech worship wasn't limited to Canaan. Monoliths in North Africa bear the engraving "mlk†often written "mlk'mr†and "mlk'dm,†which may mean "sacrifice of lamb†and "sacrifice of man.†In North Africa, Moloch was renamed "Kronos.†Kronos migrated to Carthage in Greece, and his mythology grew to include his becoming a Titan and the father of Zeus. Moloch is affiliated with and sometimes equated to Ba'al, although the word ba'al was also used to designate any god or ruler.
Over five hundred years after Abraham, Joshua led the Israelites out of the desert to inherit the Promised Land. God knew that the Israelites were immature in their faith and easily distracted from worshiping the one true God (Exodus 32). Before the Israelites had even entered Canaan, God warned them not to participate in Moloch worship (Leviticus 18:21) and repeatedly told them to destroy those cultures that worshiped Moloch. The Israelites didn't heed God's warnings. Instead, they incorporated Moloch worship into their own traditions. Even Solomon, the wisest king, was swayed by this cult and built places of worship for Moloch and other gods (1 Kings 11:1–8). Moloch worship occurred in the "high places†(1 Kings 12:31) as well as a narrow ravine outside Jerusalem called the Valley of Hinnom (2 Kings 23:10).
Who is Molech today, they've been emails in the Julian Assange document dump where Hillary Clinton is on an email thread discussing sacrificing to Molech in her backyard; Molech only accepts one sacrifice that's little children.
Genesis 4:10
10 And He said, "What have you done? The voice of your brother's blood cries out to Me from the ground.
Proverbs 6:17
Haughty eyes, a lying tongue,
And hands that shed innocent blood,
Deuteronomy 19:10
So innocent blood will not be shed amid your land which the Lord your God gives you as an inheritance, and bloodguiltiness be on you.
bloodguilt
(blŭd′gĭlt′)
n.
The fact or state of being guilty of murder or bloodshed.
bloodguilt – the state of being guilty of bloodshed and murder
guilt, guiltiness – the state of having committed an offense
1 Kings 2:31
The king said to him, "Do as he has spoken and fall upon him and bury him, that you may remove from me and from my father's house the blood which Joab shed without cause.
2 Kings 21:16
Moreover, Manasseh shed very much innocent blood until he had filled Jerusalem from one end to another, besides his sin with which he made Judah sin, in doing evil in the sight of the Lord.
Genesis 38:8-10
And Judah said unto Onan, Go in unto thy brother's wife, and marry her, and raise up seed to thy brother.9 And Onan knew that the seed should not be his; and it came to pass, when he went in unto his brother's wife, that he spilled it on the ground, lest that he should give seed to his brother.10 And the thing he did displeased the Lord: wherefore he slew him also.
The above scripture is a reference denoting how God feels about the spilling of the seed.
The goal of providing this information is so that we would know the importance of not having bloodguilt Ness and or blood crying out against us, which God has to adjudicate and the enemy uses to prevent us from receiving the promises of God.
About Author