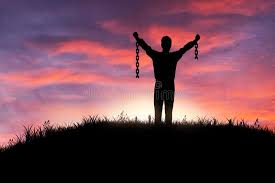 "So while I was up at 2 am God said to me we always quote the scripture
Isaiah 54:7
No weapon formed against you shall prosper, And every tongue which rises against you in judgment You shall condemn. This is the heritage of the servants of the Lord, And their righteousness is from Me,†Says the Lord.
I want you to think about this for a moment. Basically what God is revealing to us. That the circumstances that have adversely affected our lives have nothing to do with warfare per se it also assists me to understand as a minister it is covenant based, Let me break it down even if it seems like warfare many times it is a court case. Good place for you to say glory.
I have to remind myself that although this is a blog I also use this as show notes for the program.
We have been exploring several things regarding Altars, their use, and how to dismantle and destroy those that were erected by our forefathers, witches, and warlocks. And even those that were erected by self, unbeknownst because of ignorance and perhaps being deceived by religious leaders. We have also talked about the Ballam clan, the false prophets, and those using the ignorance of the household of faith to fleece them. Well to my chagrin folks are still at it and i didn't expect my speaking out against it would get folks to stop.
I actually heard Stephen Smith On the clubhouse requesting a $888.88 seed and if you didn't have that $212.00 and if you didn't have that $55.00 to move folks to millionaire status. Spoke with one lady regarding this and she was convinced the man of God heard this by the spirit. I am going to play the audio of the room later. I really don't want to get sidetracked as we have some scriptures to go through to solidify what we have spoken about for Three Consecutive weeks. Let's look at the scriptures first and then talk about the evolution of the false prophets.
The Origination of Generational Curses from Idolatry
Exodus 20:1-6
And God spoke all these words, saying, 2 I am the Lord thy God, which have brought thee out of the land of Egypt, out of the house of bondage. 3 Thou shalt have no other gods before me. 4 Thou shalt not make unto thee any graven image or any likeness of any thing that is in heaven above, or that is in the earth beneath, or that is in the water under the earth. 5 Thou shalt not bow down thyself to them, nor serve them: for I the Lord thy God am a jealous God, visiting the iniquity of the fathers upon the children unto the third and fourth generation of them that hate me; 6 And showing mercy unto thousands of them that love me and keep my commandments.
This is the Impetus of all Generational Curses that emanate from first idolatry.
So who are those who love him for 1000 generations, lets look at John 14:23
John 14:23
Jesus answered and said unto him, If a man love me, he will keep my words: and my Father will love him, and we will come unto him, and make our abode with him.
Exodus 20:22-26
22 And the Lord said unto Moses, Thus thou shalt say unto the children of Israel, Ye have seen that I have talked with you from heaven.23 Ye shall not make with me gods of silver, neither shall ye make unto you gods of gold.24 An altar of earth thou shalt make unto me, and shalt sacrifice thereon thy burnt offerings, and thy peace offerings, thy sheep, and thine oxen: in all places where I record my name I will come unto thee, and I will bless thee.25 And if thou wilt make me an altar of stone, thou shalt not build it of hewn stone: for if thou lift up thy tool upon it, thou hast polluted it.26 Neither shalt thou go up by steps unto mine altar, that thy nakedness be not discovered thereon.
These were the instructions given for the construction of the Altar.
Genesis 1:26,28
26 And God said, Let us make man in our image, after our likeness: and let them have dominion over the fish of the sea, and over the fowl of the air, and over the cattle, and over all the earth, and over every creeping thing that creepeth upon the earth
.28 And God blessed them, and God said unto them, Be fruitful, and multiply, and replenish the earth, and subdue it: and have dominion over the fish of the sea, and over the fowl of the air, and over every living thing that moveth upon the earth.
Psalm 8:4-6
4 What is man, that thou art mindful of him? and the son of man, that thou visitest him?5 For thou hast made him a little lower than the angels, and hast crowned him with glory and honour.6 Thou madest him to have dominion over the works of thy hands; thou hast put all things under his feet:
So the above scriptures denote the generational blessings as God intended even though the omniscient God knew what Adam and Eve would do he still unequivocally blessed them, meaning humanity. He gave them dominion. Let's look at the word dominion and see exactly what it means in the KJV
DOMINION, n. L. See Dominant. AV 1611
1. Sovereign or supreme authority; the power of governing and controlling.
The dominion of the Most High is an everlasting dominion. Daniel 4.
2. Power to direct, control, use and dispose of at pleasure; right of possession and use without being accountable; as the private dominion of individuals.
3. Territory under a government; region; country; district governed, or within the limits of the authority of a prince or state; as the British dominions.
4. Government; right of governing. Jamaica is under the dominion of Great Britain.
5. Predominance; ascendant.
6. An order of angels.
Whether they be thrones, dominions, or principalities, or powers. Colossians 1.
7. Persons governed.
Judah was his sanctuary; Israel his dominion. Psalm 114.
Psalm 115:13-16
13 He will bless them that fear the Lord, both small and great.14 The Lord shall increase you more and more, you and your children.15 Ye are blessed of the Lord which made heaven and earth.16 The heaven, even the heavens, are the Lord's: but the earth hath he given to the children of men.
He gave the keys to the earth to humanity- God never intended for spirits to have any rulership of the earth or over humans.
Any spirit that wants to interact on the earth has to go through humanity. This is the reason for altars. This rule as declared by God applies to the Godhead as well.
The altar must be recognized
The covenant must first be recognized
The Altar must be challenged and disbanded
The covenants established by the altar must be challenged and overturned
Demons responsible for the administration of the Altar and covenant must be defeated and expelled.
Prior to Joshua 9, Moses warned the children of israel to make no covenants with the Caananites in the following scriptures below
Exodus 23:32,33 KJV
32 Thou shalt make no covenant with them, nor with their gods.33 They shall not dwell in thy land, lest they make thee sin against me: for if thou serve their gods, it will surely be a snare unto thee.
Exodus 34:14-17 KJV
14 For thou shalt worship no other god: for the Lord, whose name is Jealous, is a jealous God:15 Lest thou make a covenant with the inhabitants of the land, and they go a whoring after their gods, and do sacrifice unto their gods, and one call thee, and thou eat of his sacrifice;16 And thou take of their daughters unto thy sons, and their daughters go a whoring after their gods, and make thy sons go a whoring after their gods.17 Thou shalt make thee no molten gods.
Joshua 9
9 And it came to pass, when all the kings which were on this side Jordan, in the hills, and in the valleys, and in all the coasts of the great sea over against Lebanon, the Hittite, and the Amorite, the Canaanite, the Perizzite, the Hivite, and the Jebusite, heard thereof;2 That they gathered themselves together, to fight with Joshua and with Israel, with one accord.3 And when the inhabitants of Gibeon heard what Joshua had done unto Jericho and to Ai,4 They did work wilily, and went and made as if they had been ambassadors, and took old sacks upon their asses, and wine bottles, old, and rent, and bound up;5 And old shoes and clouted upon their feet, and old garments upon them; and all the bread of their provision was dry and mouldy.6 And they went to Joshua unto the camp at Gilgal, and said unto him, and to the men of Israel, We be come from a far country: now therefore make ye a league with us.7 And the men of Israel said unto the Hivites, Peradventure ye dwell among us; and how shall we make a league with you?8 And they said unto Joshua, We are thy servants. And Joshua said unto them, Who are ye? and from whence come ye?9 And they said unto him, From a very far country thy servants are come because of the name of the Lord thy God: for we have heard the fame of him, and all that he did in Egypt,10 And all that he did to the two kings of the Amorites, that were beyond Jordan, to Sihon king of Heshbon, and to Og king of Bashan, which was at Ashtaroth.11 Wherefore our elders and all the inhabitants of our country spake to us, saying, Take victuals with you for the journey, and go to meet them, and say unto them, We are your servants: therefore now make ye a league with us.12 This our bread we took hot for our provision out of our houses on the day we came forth to go unto you; but now, behold, it is dry, and it is moldy:13 And these bottles of wine, which we filled, were new; and, behold, they be rent: and these our garments and our shoes are become old by reason of the very long journey.14 And the men took of their victuals, and asked not counsel at the mouth of the Lord.15 And Joshua made peace with them, and made a league with them, to let them live: and the princes of the congregation sware unto them.16 And it came to pass at the end of three days after they had made a league with them, that they heard that they were their neighbors, and that they dwelt among them.17 And the children of Israel journeyed, and came unto their cities on the third day. Now their cities were Gibeon, and Chephirah, and Beeroth, and Kirjathjearim.18 And the children of Israel smote them not, because the princes of the congregation had sworn unto them by the Lord God of Israel. And all the congregation murmured against the princes.19 But all the princes said unto all the congregation, We have sworn unto them by the Lord God of Israel: now therefore we may not touch them.20 This we will do to them; we will even let them live, lest wrath be upon us, because of the oath which we sware unto them.21 And the princes said unto them, Let them live; but let them be hewers of wood and drawers of water unto all the congregation; as the princes had promised them.22 And Joshua called for them, and he spake unto them, saying, Wherefore have ye beguiled us, saying, We are very far from you; when ye dwell among us?23 Now therefore ye are cursed, and there shall none of you be freed from being bondmen, and hewers of wood and drawers of water for the house of my God.24 And they answered Joshua, and said, Because it was certainly told thy servants, how that the Lord thy God commanded his servant Moses to give you all the land, and to destroy all the inhabitants of the land from before you, therefore we were sore afraid of our lives because of you, and have done this thing.25 And now, behold, we are in thine hand: as it seemeth good and right unto thee to do unto us, do.26 And so did he unto them, and delivered them out of the hand of the children of Israel, that they slew them not.27 And Joshua made them that day hewers of wood and drawers of water for the congregation, and for the altar of the Lord, even unto this day, in the place which he should choose
The Gibeonites, the descendants of the Caanites and the Amorites, heard of the fame of the God of Israel they decided to concoct a plan that would include a covenant and by using deceptive practices deceived Joshau into this covenant.
Joshua had not inquired of the lord and made a covenant with them.
Here is one of the principles being displayed. Even if a covenant is injurious, God has no choice to honor it.
After the plot of the gibeonites were found out, remember Moses told the children of Israel not to make no covenants with the Canaanites and when they realized their error, in an effort to right their wrongs the were about to kill the deceivers but could not because of a established covenant with them before God. If this covenant is violated there would be repercussions. We will see the effects of violating and established covenant 30o years later.
David is King and there is a drought.
1st Samuel 21
King Saul in his haste had killed some of the Gibeonites and therefore violated that 300 year old covenant and because of the violation there was a curse of drought on the land.
God honors good or bad covenants
Anywhere there is a pledge to a secret society, Sorority, Fraternity, Mason, Eastern Star these pledges take place before altars therefore your bloodline is cursed. These curses will remain intact until they are broken. These agreements are made to demons. If you pledge or make a vow and there is an altar present that is an act of worship. Many secret societies use altars a part of their rituals
Illuminati
Freemason
All Sorority
All fraternities
Exodus 20:1-5
20 And God spake all these words, saying,2 I am the Lord thy God, which have brought thee out of the land of Egypt, out of the house of bondage.3 Thou shalt have no other gods before me.4 Thou shalt not make unto thee any graven image, or any likeness of any thing that is in heaven above, or that is in the earth beneath, or that is in the water under the earth.5 Thou shalt not bow down thyself to them, nor serve them: for I the Lord thy God am a jealous God, visiting the iniquity of the fathers upon the children unto the third and fourth generation of them that hate me;
The reality is that these agreements and rituals give the right to these spirits to incarcerate your human spirit and this is why the anti progress, delay, stagnation, retrogression are a part of your life. I don't care how much you sow to the man of God it cannot be broken that way. There is a legal binding agreement with a demon that has the right to restrict prosperity. All that we experience or has manifested in our lives has an origin or genesis in the spirit
So through these covenants the enemy has been able to lock down destinies even before we were born.
As a result of our disobedience or our forefathers disobedience this scripture tells us the outcome.
Exodus 20:5 Thou shalt not bow down thyself to them, nor serve them: for I the Lord thy God am a jealous God, visiting the iniquity of the fathers upon the children unto the third and fourth generation of them that hate me;
These laws are adequate now because they deal with idolatry. Think about it this way because of the actions of our forefathers, the curse that we know is enforced by demons who are waiting for the cursed ones before they are born.
Ladies if you have never been married or you've realized that your siblings have never been married more than likely it is the remnants of a love spell established by some woman or man in generations past. What normally comes with it is the spirit of Anti-marriage, divorce, strife, etc. Sometimes it even goes as far as keeping you shielded from the eyes of prospective suitors. Influences prospects to negatively view the relationship or person. At the end of it is the spirit of rejection.
With every covenant there are revealing dreams, seeing yourself being married in the dreams, sexual intercourse with masquerading or fmiliar spirits are usually an indication of what is going on in the realm of the spirit. In an effort to renew the covenant the spirit comes masquerading as something else but the real goal is to reinstate the covenant that has been already established ions ago.
Galatians 3:13 kjv
Christ hath redeemed us from the curse of the law, being made a curse for us: for it is written, Cursed is everyone that hangeth on a tree.
This does not mean that all curses cease. It means upon Jesus shedding blood he has given us the power to disarm principalities and powers through his name.
Ephesians 1:21 KJV
Far above all principality, and power, and might, and dominion, and every name that is named, not only in this world, but also in that which is to come:
Ephesians 2:6 KJV
6 And hath raised us up together, and made us sit together in heavenly places in Christ Jesus:
Revelation 22:1-3
1 And he shewed me a pure river of water of life, clear as crystal, proceeding out of the throne of God and of the Lamb.2 In the midst of the street of it, and on either side of the river, was there the tree of life, which bare twelve manner of fruits, and yielded her fruit every month: and the leaves of the tree were for the healing of the nations.3 And there shall be no more curse: but the throne of God and of the Lamb shall be in it; and his servants shall serve him
There you have it, no more curses or that antiquated system established by God is gone forever upon his return.
Proverbs 11:9
9 An hypocrite with his mouth destroyeth his neighbor: but through knowledge shall the just be delivered.
Leviticus 26:40
40 If they shall confess their iniquity, and the iniquity of their fathers, with their trespass which they trespassed against me, and that also they have walked contrary unto me;
The just shall be delivered by knowledge, and God in His infinite wisdom has made provision where we can repent for the family perpetrators that got us in the spiritual mess that we are in currently. I pray that this teaching will be a great help in our endeavor to be free.
About Author