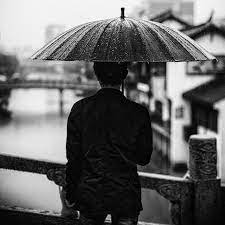 Title: The Power and Importance of Spiritual Covering
Introduction:
In a world where we are constantly seeking guidance and protection, spiritual covering plays a significant role in our lives. It is more than just a religious concept; it encompasses a deep connection to the divine and a sense of accountability and protection. In this blog, we will explore the power and importance of spiritual covering and how it can enhance our spiritual journey.
Understanding Spiritual Covering:
Spiritual covering can be described as a spiritual umbrella that provides protection, guidance, and accountability. It is a relationship between a spiritual leader or mentor and an individual seeking guidance on their spiritual path. While it is often associated with religious organizations, spiritual covering transcends any specific religion and focuses on the personal connection to a higher power.
Benefits of Spiritual Covering:
Protection: Spiritual covering offers a layer of protection against spiritual attacks or negative influences. It provides a shield that can help us navigate through life's challenges and remain grounded in our faith.
Growth: Under the guidance of a spiritual cover, we receive teachings, wisdom, and insights essential for our spiritual growth. They provide mentorship, helping us to expand our spiritual understanding, deepen our relationship with the divine, and develop our spiritual gifts.
Accountability: A spiritual cover holds us accountable for our actions and choices. They provide a nurturing yet truthful environment where we are encouraged to live in alignment with our spiritual beliefs and values.
Discernment: One of the key benefits of spiritual covering is the development of discernment. A spiritual cover offers guidance when making important decisions, helping us distinguish between divine guidance and personal desires.
Finding Spiritual Covering:
Seek Guidance: When searching for a spiritual cover, it is vital to seek guidance from the divine through prayer and meditation. Ask for clarity and guidance on who would be the right mentor or spiritual leader to guide you.
Alignment with Beliefs: Ensure that your spiritual cover aligns with your beliefs and values. Seek someone who resonates with the path you are on and can provide insights and teachings that resonate with your spiritual journey.
Trust and Connection: Building a strong connection based on trust and mutual understanding is crucial when considering spiritual covering. A spiritual cover should provide a safe and nurturing environment where you feel supported and respected.
Conclusion:
Spiritual covering offers a wealth of benefits as we navigate our spiritual journey. It provides guidance, accountability, and protection, assisting us in deepening our connection with the divine and living a life aligned with our spiritual beliefs. Remember that finding the right spiritual cover takes time and requires discernment. Trust your intuition and open yourself up to the wisdom and guidance that spiritual covering can bring to your life. Embrace this ancient practice, and witness how it can enhance your spiritual growth and journey towards enlightenment.
About Author