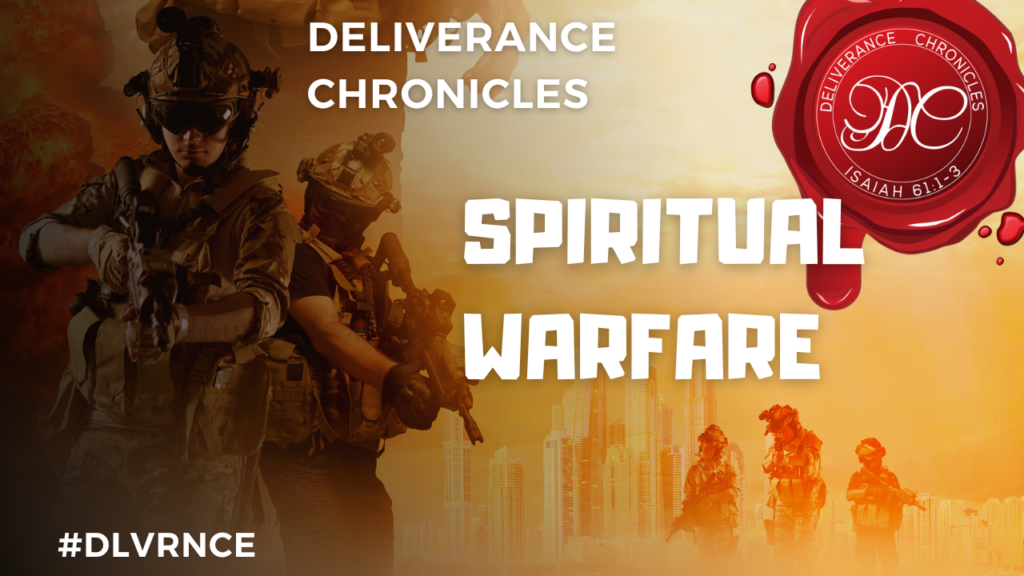 The term Spiritual Warfare is not used as a description or terminology used in the Bible, not in the old testament or the New Testament it is not in the Bible but it is obvious through our experiences as believers we all have been through some form of Spiritual warfare.
Paul in his Roman imprisonment writes this Epistle to the church of Ephesus. Describes the Command and control components of the kingdom of Darkness.
The Hierarchy of the Kingdom of Darkness
Ephesians 6:10-12 reads
Finally, my brethren, be strong in the Lord and in the POWER of His might. Put on the whole ARMOR of God, that you may be able to stand against the WILES of the devil. For we WRESTLE not against flesh and blood, but against PRINCIPALITIES, against POWERS, against RULERS of the darkness of this WORLD, against spiritual WICKEDNESS in HIGH PLACES."
1 Armor
They used a shield measuring 3 feet (c. 90 cm) in diameter and held by a handgrip and strap, a bronze helmet that covered the face and top of the head, greaves for the lower legs (some used shin guards), and a cuirass of bronze or stiffened linen to protect the chest.
2. Wiles – Cunning devices; methods.
3. Wrestle not against flesh and blood he describes the nature and characteristics of the enemy and the kind of combat that we engage in.
4. Principality, Powers denote different orders of angels, good or bad.
6. Rulers of darkness of this world are those who are for example who are examples of governance in various arenas and establish legislation, policy and rules that advance the Kingdoms of Darkness agendas
7. Spiritual wickedness in high places those that are practicing wickedness in 1st and second heaven activity.
Keep in mind only those who are qualified as a citizen of the kingdom have access to that armor.
Paul in his letter to the church of Ephesus describes from his context as roman citizen Amor
They used a shield measuring 3 feet (c. 90 cm) in diameter and held by a handgrip and strap, a bronze helmet that covered the face and top of the head, greaves for the lower legs (some used shin guards), and a cuirass of bronze or stiffened linen to protect the chest.
One of the most frequent places that spiritual warfare takes place is at a Altar
Altar
What is an Altar?
1. Altar is a raised area in a house of worship where people can honor God with offerings. It is prominent in the Bible as "God's table," a sacred place for sacrifices and gifts offered up to God.
2. A place where humanity meets spirits and in the case of the Christian God offerings are offered.
In many instances whether or not it is an actual physical altar many of these agreements or covenants are established here.
Negative Covenants that are established by Altars
Secret Societies i.e all Free Masonry affiliation
Fraternities and Sorority
Eastern Stars
Anywhere one takes an Oath you are subject to the ruling spirt over that organization.
There are also invisible altars that are established by spiritual practices. Anywhere there is an altar that establishes that practice will summon a deity.
Covenants
It is illegal for spirits to interact with humanity without a covenant. These spirits aim to establish this covenant with or without your understanding. In other words, they use deception.
God who is relational and also generational by nature has established protocols in the realm of the Spirit.
In the New Testament God establishes a new covenant, or a more excellent way to be in communion with humanity, that covenant is Christ Jesus. When this covenant is established the Holy Spirit which is the Third person of the Godhead now resides in our spirit, or in you.
The opposite is also true: a spirit needs a covenant in order to establish a relationship with you, your family, or your church. When the leadership of The three examples I just mentioned, if they agree to anything, whoever is under their spiritual authority is also affected positively or negatively.
This is where we get the term Generational or Ancestral Curses.
A generational curse is passed down from one generation to another due to rebellion against God. If your family line is marked by divorce, incest, poverty, anger or other ungodly patterns, you're likely under a generational curse.
Generational curses are passed down along generational lines. This belief comes from Old Testament passages which say that God "punishes the children and their children for the sins of the fathers to the third and fourth generation†(Exodus 34:7).
What does that covenant look like?
John 10:10 The thief does not come except to steal, and to kill, and to destroy. I have come to believe that they may have life, and that they may have it more abundantly.
It is impossible to have a relationship with God without a covenant
Covenant -an agreement that brings about a relationship of commitment between God and his people. The Jewish faith is based on the biblical covenants made with Abraham, Moses, and David.
1st corinthians 6:15-20
15 Know ye not that your bodies are the members of Christ? shall I then take the members of Christ, and make them the members of an harlot? God forbid.16 What? know ye not that he which is joined to an harlot is one body? for two, saith he, shall be one flesh.17 But he that is joined unto the Lord is one spirit.18 Flee fornication. Every sin that a man doeth is without the body; but he that committeth fornication sinneth against his own body.19 What? know ye not that your body is the temple of the Holy Ghost which is in you, which ye have of God, and ye are not your own?20 For ye are bought with a price: therefore glorify God in your body, and in your spirit, which are God's.
Engaging in Spiritual warfare
How does one engage in Spiritual warfare?
We must first identify the enemy, let me be the first to say that not everything is a demon, sometimes it's us.
Keep in mind we said earlier demons establish covenant to gain access to you or your bloodline
We must nullify the demon's authority by destroying the legal right or covenant that gives access.
Then these covenants that were established are assigned to a demon to carry out the destruction. Remember they will steal, kill and destroy whatever they have access to (john 10:10). We must establish a strategy to be delivered and identify the areas affected
Pray the scriptures.
Video—> https://youtu.be/1mI5EZaohu0
Blog—->https://deliverancechronicles.org/warfare-scriptures/
Deliverance Prayers
Maintaining Your Victory
Righteousness
Prayer and fasting
Deliverance prayers and prayer points
About Author