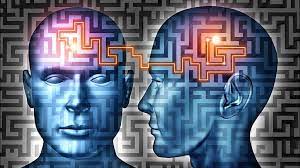 Genesis 4:1-26 – And Adam knew Eve his wife; and she conceived, and bare Cain, and said, I have gotten a man from the LORD. (Read More…)

Exodus 20:1-26 – And God spake all these words, saying, (Read More…)

Exodus 22:1-31 – If a man shall steal an ox, or a sheep, and kill it, or sell it; he shall restore five oxen for an ox, and four sheep for a sheep. (Read More…)

Deuteronomy 28:1-68 – And it shall come to pass, if thou shalt hearken diligently unto the voice of the LORD thy God, to observe and to do all his commandments which I command thee this day, that the LORD thy God will set thee on high above all nations of the earth: (Read More…)

2 Chronicles 17:1-19 – And Jehoshaphat his son reigned in his stead, and strengthened himself against Israel. (Read More…)

Psalms 46:1 – (To the chief Musician for the sons of Korah, A Song upon Alamoth.) God is our refuge and strength, a very present help in trouble.

Proverbs 25:26 – A righteous man falling down before the wicked is as a troubled fountain, and a corrupt spring.

Malachi 3:6 – For I am the LORD, I change not; therefore ye sons of Jacob are not consumed.

Matthew 4:1-25 – Then was Jesus led up of the Spirit into the wilderness to be tempted of the devil. (Read More…)

Matthew 5:1-48 – And seeing the multitudes, he went up into a mountain: and when he was set, his disciples came unto him: (Read More…)

Matthew 5:38-39 – Ye have heard that it hath been said, An eye for an eye, and a tooth for a tooth: (Read More…)

Matthew 15:1-39 – Then came to Jesus scribes and Pharisees, which were of Jerusalem, saying, (Read More…)

Matthew 26:52-54 – Then said Jesus unto him, Put up again thy sword into his place: for all they that take the sword shall perish with the sword. (Read More…)

Luke 10:27 – And he answering said, Thou shalt love the Lord thy God with all thy heart, and with all thy soul, and with all thy strength, and with all thy mind; and thy neighbour as thyself.

John 14:26 – But the Comforter, which is the Holy Ghost, whom the Father will send in my name, he shall teach you all things, and bring all things to your remembrance, whatsoever I have said unto you.

Romans 6:16 – Know ye not, that to whom ye yield yourselves servants to obey, his servants ye are to whom ye obey; whether of sin unto death, or of obedience unto righteousness?

Romans 12:2 – And be not conformed to this world: but be ye transformed by the renewing of your mind, that ye may prove what is that good, and acceptable, and perfect, will of God.

Romans 12:19 – Dearly beloved, avenge not yourselves, but rather give place unto wrath: for it is written, Vengeance is mine; I will repay, saith the Lord.

Romans 13:4 – For he is the minister of God to thee for good. But if thou do that which is evil, be afraid; for he beareth not the sword in vain: for he is the minister of God, a revenger to execute wrath upon him that doeth evil.

1 Corinthians 6:19-20 – What? know ye not that your body is the temple of the Holy Ghost which is in you, which ye have of God, and ye are not your own? (Read More…)

1 Corinthians 10:13 – There hath no temptation taken you but such as is common to man: but God is faithful, who will not suffer you to be tempted above that ye are able; but will with the temptation also make a way to escape, that ye may be able to bear it.

1 Timothy 5:8 – But if any provide not for his own, and specially for those of his own house, he hath denied the faith, and is worse than an infidel.

2 Timothy 1:7 – For God hath not given us the spirit of fear; but of power, and of love, and of a sound mind.

2 Timothy 3:16-17 – All scripture is given by inspiration of God, and is profitable for doctrine, for reproof, for correction, for instruction in righteousness: (Read More…)

Hebrews 13:8 – Jesus Christ the same yesterday, and to day, and for ever.
About Author